Did you know that work-from-home employees are at much greater risk of being cyberattack victims than those in offices? A remote employee can lead cybercriminals into the company network without noticing. Why? Because home connections are less secure, and cybercriminals know it! Furthermore, threats such as phishing and ransomware can more easily evade corporate defenses outside the immediate context of an office. But don't worry, in this article we'll list the risks of remote work and tell you how to prevent them.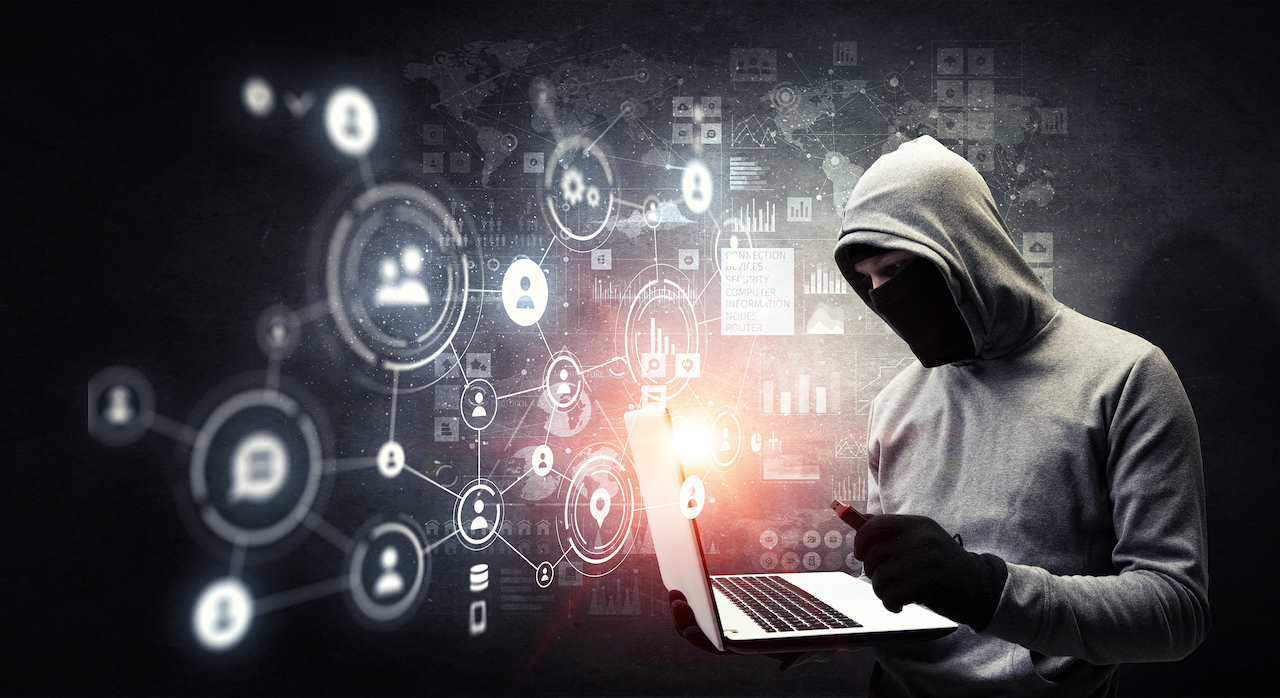 6 main security risks of remote working that cybercriminals exploit:
Home routers are vulnerable to cyber-attacks. Domestic environments have become a priority target for attacks, given the high probability of people accessing valuable corporate information assets from home.
Unsecured Wi-Fi networks are a huge threat. The need to connect to home Wi-Fi networks forces corporate devices to connect to any Wi-Fi network, even if it is insecure.
Shared network in the home environment can be a problem. If the corporate terminals connect to the same Wi-Fi network as the rest of the home devices, any of them, if they have been compromised by a cyberattack, pose a risk as they could attack corporate devices to introduce malware that would allow them to access sensitive and confidential corporate information.
Weak Wi-Fi encryption, VPN, and security mechanisms are a risk. Cybercriminals are aware of the vulnerabilities derived from weak encryption of home Wi-Fi networks, allowing access to the information transmitted by any device connected to them, including the corporate device. Once the attacker has access to the home network, they also have direct connectivity with the corporate computer and access to sensitive and confidential corporate information. In addition, in many cases it is the user who decides when to activate their VPN client, which leaves open the possibility that they can connect, without the organization, through the VPN, being able to establish policies that block possible risky behavior.
A compromised device could be your employee's worst nightmare. An infected device could launch denial of service attacks to block access to other devices that are connected to that same home Wi-Fi network. They can also act as a "fake" Wi-Fi hotspot by impersonating the home router. The corporate device could inadvertently connect to that Wi-Fi network and receive malicious server addresses from the spoofing access point that could block the connection or lead the worker to malicious websites when browsing with the VPN disabled.
Threats such as phishing and ransomware are everywhere. Ransomware attacks can be executed in different ways. Links to a compromised website may be included within phishing emails sent to a corporate or personal account, or through corporate or personal messaging apps. Also, ransomware can be delivered to a user's device through a malware-infected webpage. If a device is compromised by ransomware, the ransomware operator will have control of the device, and could perform a range of actions, ranging from distributing ransomware throughout the network to exfiltrating data.
How can we prevent cyber-attacks and move towards safe remote work?
While powerful broadband, cloud, and other collaboration tools can make remote work possible, they can also increase cyber risks. With more people online every day, there are more ways to exploit vulnerabilities and bugs to gain access to sensitive or protected information. And cybercriminals know it! However, business leaders can limit cyber risks when operating a remote workforce by implementing cybersecurity practices, such as:
Providing a corporate device to its remote employees. Although this can be a difficult hurdle to overcome for many companies (especially for smaller ones), it is a good alternative to reduce the risk of cyber-attacks, by defining the configurations, applications, and resources that each worker can access.
Providing remote connection policies, a VPN, data storage systems and backup planning and procedures.
Training employees on cybersecurity issues and how to confront them. Comprehensive and frequent cybersecurity training is crucial.
Investing in robust cybersecurity solutions that prevent, detect, and mitigate ransomware and other cybersecurity threats.
Our solutions for remote work
Aruba – Equip your employees with secure, always-on connectivity.
Hexnode – Manage your employee's corporate device to ensure a secure remote working environment. You can monitor your corporate's devices health and status, pre-configure policies, and set mandatory applications, restrictions, passwords, permissions, and configurations. Hexnode also provides a very precise location tracking and geofencing capability, so you can track your employees remotely and view what they are viewing on their screens. Hexnode's Data management and network management can be used to restrict and monitor where and how corporate data is used.
VMware – simply and securely deliver and manage any app on your employee's corporate device. This solution integrates access control, application management, and multi-platform endpoint management into a single platform and is available as a cloud service or on-premises deployment.
A cyberattack can have a huge impact on an organization, that's why we must always be prepared to prevent potential cyberattacks targeting employees who work from home. We can help you keep your business' data secured.  Contact us for more information: http://prcomputer.net/contact, sales@prcomputer.net, (787) 641-7727.